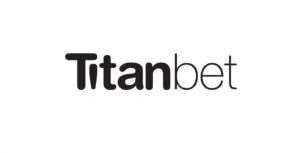 La recensione che stai per leggere riguarda TitanBet, un casinò online che opera in Italia con la concessione AAMS n. 15178. Se cercavi informazioni sull'offerta e le opinioni su questo operatore, sei nel posto giusto. Di seguito scopriremo insieme quali tipi di giochi ci propone TitanBet, quali promozioni offre e infine commenteremo aspetti legati all'uso del servizio, tra cui assistenza clienti e metodi di pagamento.
Titanbet è marchio di un'azienda che vanta un'esperienza pluriennale nel settore d'azzardo: apparve sul mercato precisamente nel 1960 occupandosi delle scommesse ippiche. Troveremo la descrizione dettagliata del suo percorso sul sito Titanbet.it, ma qui basti dire che l'azienda per quasi 60 anni ha sempre continuato a svilupparsi e a modernizzarsi, fino al giorno d'oggi.
L'offerta di TitanBet comprende una vasta scelta di giochi di casinò: la roulette in versioni classiche, ma anche quelle più innovative, i must dei giochi di carte ovvero il blackjack e il poker e numerose slot machine di cui alcune con jackpot progressivi.
Nonostante la storia legata alle scommesse ippiche, oggi nell'offerta di TitanBet non troviamo le scommesse sportive. Titanbet Casinò Bonus di Benvenuto
MIGLIORI CASINO ONLINE – Titanbet

Categoria
Descrizione del bonus
Nostro link promozionale
Titanbet Casinò Bonus di Benvenuto
Fino a 1.000 € di bonus
Ottieni il bonus
Titanbet Poker
200% fino a 1000 €
Ottieni il bonus
Altri Bonus
Promozione del mese
Ottieni il bonus
Titanbet – offerta bonus e promozioni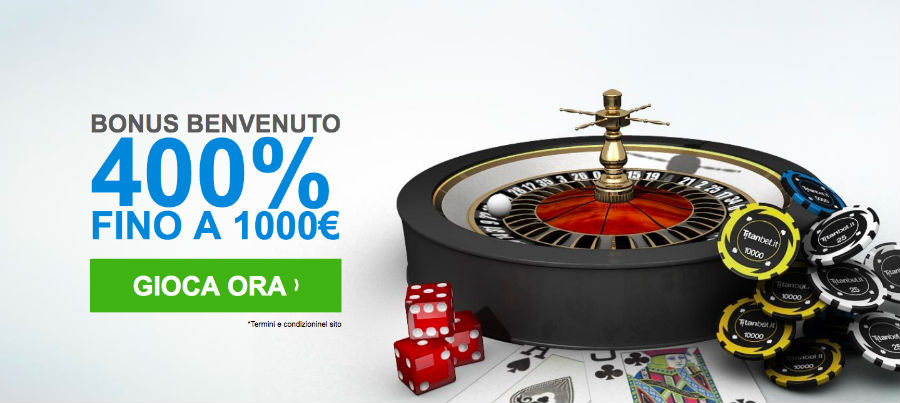 L'offerta promozionale di TitanBet è suddivisa in due categorie: Casinò e Poker. Vediamo ora cosa ci aspetta all'interno dell'una e dell'altra.

Bonus di benvenuto Casinò – 400% fino a 1000 euro
Il bonus di benvenuto Titanbet Casinò è una delle promozioni di benvenuto più attraenti del web. L'operatore è pronto a regalare ai nuovi giocatori fino a 1000 euro extra. Per approfittare di tale generosità bisogna aprire un conto di gioco ed effettuare il primo deposito. Il valore del bonus che avrai possibilità di ricevere ammonterà al 400% del suo importo, fino a un massimo di 1000 euro (troverai un bonus simile in eurobet). Il bonus verrà accreditato sul tuo conto con lo status "pendente". Ciò significa che per convertirlo in bonus reale bisogna prima raggiungere il volume di scommessa richiesto, il quale in questo caso è pari a 60 volte il valore del bonus.
Avrai 3 giorni per accettare e 5 giorni per raggiungere il volume di scommessa richiesto prima che il bonus decada.
Giri Gratis del Martedì

Ma le promozioni di Casinò non finiscono con il bonus di benvenuto. Per esempio, ogni martedì per ognii 20 euro depositati quel giorno  l'operatore ci propone 20 giri gratis sulle seguenti slot: Halloween Fortune, White King, Buffalo Blitz, Halloween Fortune II, Rocky, Kong The Eighth Wonder Of The World, Wild Gambler. Per usufruire della promozione bisogna semplicemente accedere al proprio conto di gioco (naturalmente di martedì) e ricaricarlo con 20 euro. Una volta effettuato il deposito sul tuo schermo apparirà un pop up dove potrai accettare il bonus.
Ogni martedì è possibile ricevere massimo 3 bonus (quindi massimo 60 giri gratis). 
Le vincite che avrai generato con i Giri Gratis verranno accreditate sul tuo conto di gioco sotto forma di Fun Bonus.
Bonus fedeltà
TitanBet vuole premiare non solo i suoi nuovi clienti, ma anche quelli più devoti. Ogni settimana i giocatori più attivi avranno diritto a ottenere via mail un'offerta di bonus speciale. L'importo del bonus varierà a seconda dei depositi e volumi di scommessa effettuati durante la settimana. Ogni domenica ai giocatori che avranno diritto al bonus verrà inviato un codice promozionale da inserire nella casella Cassa nella sezione Il Mio Conto. Il giocatore ha a disposizione 3 giorni per accettare il bonus che viene accreditato sotto forma di Game Bonus.
Poker
Bonus di benvenuto Poker – 200% fino a 1000 euro + 10.000 gettoni d'oro
Bonus di benvenuto nella sezione poker è altrettanto vantaggioso come quello dedicato al casinò. Anche in questo caso TitanBet offre al giocatore fino a 1000 euro gratis come bonus progressivo del 200% sul primo deposito. In più è possibile ricevere anche 10.000 gettoni d'oro. Come partecipare?
Niente di più semplice! Basta effettuare il primo deposito e il bonus verrà accreditato in automatico sul tuo conto in modalità "pendente". Per sbloccarlo avrai a disposizione sessanta giorni di tempo, dal momento del deposito.
Per quanto riguarda i gettoni d'oro, è possibile riceverli effettuando il primo deposito di qualsiasi importo. Dal momento della ricarica i gettoni verranno assegnati sul tuo conto entro 72 ore. I gettoni d'oro potranno essere convertiti in Ticket Treasure che nascondono dei premi segreti.
TitanBet Treasure
Approposito del Ticket Treasure bisogna dire che è possibile accumulare i gettoni d'oro anche in altri modi, non solo attraverso il primo deposito. Le altre azioni per cui TitanBet premia i propri giocatori possono essere per esempio: una scommessa nei giochi di casinò durante un periodo di 24 ore che ammonti a più di 100 euro, 10 giri di slot in un giorno, 100 mani in un giorno, una sessione di poker di 2 ore, con un minimo di 10 mani con rake e molte altre. Come abbiamo detto prima, accumulando i gettoni d'oro è possibile acquistare i Ticket Treasure per 10.000, 40.000 oppure 100.000 gettoni. Naturalmente, più gettoni spendi per un Ticket, più sarà alto il valore del premio che esso nasconde.
Weekly Titan Cashback
La gamma di offerte speciali che TitanBet propone agli appassionati del poker è davvero vasta. Non è possibile descrivere qui tutte le promozioni, ma oltre al bonus di benvenuto e il programma TitanBet Treasure con il quale l'operatore premia i giocatori più fedeli, ne menzioneremo un'altra che ci sembra particolarmente interessante.
Si tratta di Weekly Titan Cashback, una promozione grazie alla quale ogni settimana avrai la possibilità di ricevere un Bonus Cash che ammonterà a una percentuale di Cash Back. La percentuale cambierà in base agli Status Points che avrai accumulato durante la settimana.
Per partecipare alla promozione non devi fare altro che prendere posto al tuo tavolo preferito e iniziare ad accumulare gli Status Points. Ogni giocatore ha il diritto di approfittare dell'offerta. Più Status Points accumuli, più alta sarà la percentuale di Cash Back che ti spetterà. Per esempio, con 100-999 sarà il 12%, con 1,000 – 3,999 il 15%, fino al 27% per 14.000 Status Points. Ricordati che questi punti dovranno essere accumulati in una settimana, contando dal lunedì alla domenica. I Bonus Cash vengono accreditati ogni lunedì (o massimo entro 48 ore dal lunedì).

Entrando sul sito di TitanBet notiamo subito che la sua offerta è suddivisa in tre sezioni: Casinò, Live Casinò e Poker.
Sulla pagina Casinò ci aspettano numerose slot fornite da Playtech (come Gladiator, Superman o Ace Ventura) tra cui alcune con jackpot progressivi, otto varianti di roulette, i classici dei giochi di carte ossia blackjack e baccarat nonché una selezione di giochi di video poker.
Nella sezione Live Casinò troveremo tre giochi: Live Roulette, Live Blackjack e Live Casino Hold'em. Essendo la modalità live casinò sempre più popolare tra i giocatori d'azzardo, il fatto che TitanBet l'abbia inclusa nella sua offerta costituisce decisamente un motivo in più per aprirci un conto di gioco.
Infine sulla pagina dedicata al gioco di poker ne troveremo quattro varianti: Texas Holdem, Omaha, Six Plus Holdem, Speed Holdem.
Prima di passare alla successiva parte della recensione vogliamo informarvi anche che per accedere ai giochi dell'offerta di TitanBet bisogna prima scaricare e installare il suo software, ma tranquilli, è tutto gratuito.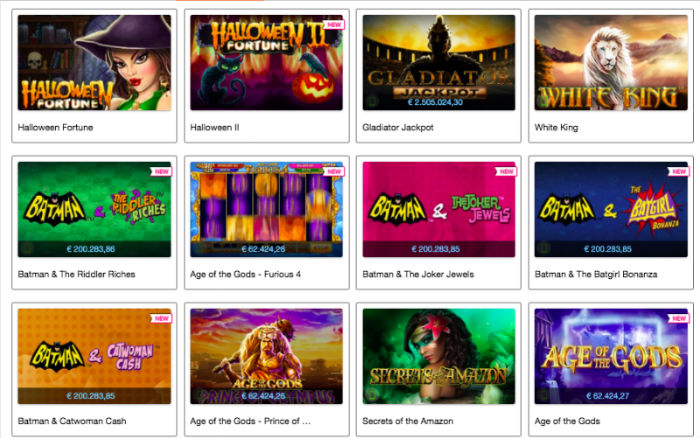 Se cerchi un'offerta di gioco Titanica, allora Titanbet Soldi Veri è quello che fa al caso tuo. Giocando con questo casino online – molto conosciuto in Italia – avrai alcuni indiscutibili vantaggi. Innanzi tutto, avrai il vantaggio di giocare con un operatore di gioco riconosciuto a livello Europeo. In secondo luogo, avrai la più ampia selezione di gioco di tutti i casino online in Italia. Iscrivendoti oggi stesso su Titanbet Soldi Veri, potrai riscuotere l'incredibile bonus di benvenuto e diventare uno dei giocatori top di questa celebre piattaforma.
Titanbet, ha tra i bonus più alti di tutto il settore e le migliori condizioni riguardanti il bonus di benvenuto e tante sezioni di gioco in cui divertirsi. Tra queste troviamo: casino online, giochi di carte, video poker classici, slot progressive, slot casuali e tanto altro ancora.
Se ti piace il Poker, questo sito di gioco non ti deluderà. Titanbet infatti, è uno dei migliori siti Italiani su cui giocare se ti piace il Poker e stai cercando una base stabile su cui trovare tanti giocatori pronti ad imbastire sfide e tornei insieme a te. Frequenti sono anche i bonus che, Titanbet, offre per il gioco del poker. Perché giocare con Titanbet Soldi Veri? Andiamolo a vedere:
Selezione di slot ampia; quando si scrollano le slotmachine, la lista di giochi sembra non finire mai, letteralmente. Provare per credere.

Tanti tornei di Poker con professionisti del gioco ed una delle migliori selezioni di tornei per questo bel gioco.

Casino live molto pratico e ben fatto; la selezione di giochi non è molto ampia, ma ci sono tante promozioni dedicate per chi vuole dedicarsi al gioco live con Titanbet soldi veri.
Molte Sorprese da Titanbet Soldi Veri
Giocare su Titanbet Soldi Veri, non è solo conveniente, ma anche emozionante! Questo casino online, infatti, mette in campo il meglio che si può chiedere da un sito di gioco online. Iscrivendoti a questo casino, potrai giocare ai migliori giochi online che si possono trovare, con condizioni di gioco uniche e tantissime possibilità di vincere.
Gioca oggi stesso con una delle sue fantastiche slotmachine online e prova cosa vuole dire sperimentare un'esperienza di gioco Titanica su Titanbet casino! La piattaforma è celebre anche per le sue tante offerte di gioco settimanali e le possibilità di vincere Jackpot esclusivi o uno dei premi cashback dati sui diversi giochi da tavolo. Ricorda – Titanbet Casino – la tua scelta vincente.
La seconda parte della nostra recensione del casinò online TitanBet sarà dedicata alle opinioni riguardo agli aspetti che determinano il comfort del giocatore. Valuteremo se su TitanBet è facile gestire i pagamenti e in quale misura l'operatore è pronto a fornire supporto al cliente. Vedremo anche se nell'offerta del casinò troviamo un'apposita applicazione per dispositivi mobili.

Titanbet – modalita di pagamento
Per quanto riguarda le modalità di pagamento offerte da TitanBet, abbiamo a disposizione i metodi più diffusi: carte di credito/debito Visa, Visa Electron, Mastercard, carte prepagate come Postepay o Paysafecard, famosi e-wallet PayPal, Skrill o Neteller e anche il bonifico bancario da effettuare tramite il servizio di Instant Banking.
Per richiedere un prelievo è indispensabile aver convalidato il proprio conto di gioco tramite l'invio della copia fronte e retro del documento di identità utilizzato in fase di registrazione (che può essere carta d'identità, passaporto o patente). Le richieste di prelievo vengono elaborate al più presto possibile, ma non oltre il settimo giorno a partire da quello in cui è stata fatta la richiesta.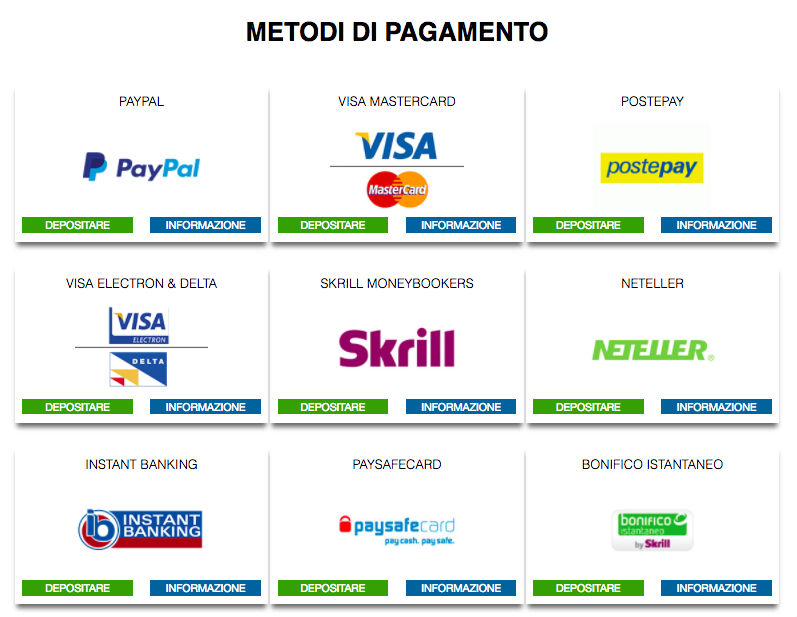 Titanbet applicazione mobile
TitanBet offre la possibilità di accedere al casinò tramite l'applicazione, ma solo dai dispositivi con il sistema operativo iOS.Tuttavia, neanche gli utenti con Android dovrebbero avere problemi a far uso dei suoi servizi attraverso dispositivi mobili, in quanto il sito TitanBet è responsivo, ovvero creato in un modo da essere facilmente utilizzabile anche sui piccoli schermi di smartphone o tablet.

Per concludere rivediamo velocemente i punti forti e quelli deboli del casinò online TitanBet. Uno dei vantaggi più significativi è un'attraente offerta promozionale sia per quanto riguarda la sezione Casinò che Poker. I bonus di benvenuto di TitanBet sono tra i più vantaggiosi sul web: il 400% sul primo deposito fino a un massimo di 1000 euro per Casinò e il 200% sul primo deposito fino a 1000 euro per Poker.
Anche l'offerta di giochi è molto invitante: vi troviamo ciò che ci induce a considerare un casinò attraente e rispettabile ovvero la possibilità di giocare in modalità live casinò e il fatto che l'operatore si affidi ai servizi di uno dei fornitori di giochi più conosciuti e sicuri, Playtech.
La nostra opinione è particolarmente favorevole pure per quanto riguarda l'assistenza clienti. È molto importante che esista la possibilità di contattare l'operatore in tempo reale ogni giorni quasi 24 ore su 24.
Inoltre, il sito di TitanBet si presenta molto bene dal punto di vista estetico. È piacevole, strutturato in modo chiaro ed intuitivo.
L'unico peccato è che l'applicazione di TitanBet sia disponibile solo per i dispositivi con il sistema iOS, ma nonostante questo, come abbiamo già detto, accedere all'offerta dell'operatore dal cellulare o tablet rimane comunque comodo anche senza l'applicazione. Controlla anche l'offerta di StarCasino dove puoi giocare con il sistemo operativo Android. 
Titanbet assistenza clienti
TitanBet mette a disposizione dei suoi clienti ben tre modalità di contattare il servizio clienti. Per chiedere aiuto al team dell'operatore possiamo scegliere di utilizzare il recapito telefonico, la mail oppure la chat.
Il numero verde dell'assistenza telefonica (800 986 951) è disponibile dal lunedì al sabato dalle 8:00 alle 20:00 e la domenica e i festivi dalle 8:00 alle 15:00. La chat, invece, è attiva tutti i giorni della settimana dalle 8:00 all'1:00. Per contattare gli addetti al servizio clienti tramite la chat bisogna effettuare il login sul sito di TitanBet e cliccare sull'icona rossa "Supporto online".
Inoltre, in qualsiasi momento è possibile inviare all'operatore una mail all'indirizzo supporto.casino@titanbet.it.
Prima di contattare l'assistenza clienti vale comunque la pena di controllare se per caso non troviamo soluzioni ai nostri problemi nella sezione Domande Frequenti.